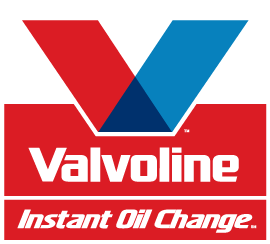 Quick & convenient maintenance services for busy people.
When you're in a hurry, we're always ready to take care of your car or truck on the spot. And, for most services, you can usually stay in your vehicle while our skilled technicians complete the work. Best of all, we'll have you back on the road in about 15 minutes and, on average, you'll save about 20-50% on preventive maintenance services versus going to a dealership.(1)
Maintain Your Vehicle's Performance & Value
We know exactly what your vehicle needs to run smoothly and safely by manufacturer recommendations and OEM specifications. We have perfected the art of automotive maintenance, convenience and outstanding service technicians that have years of experience, wealth of skill, and impeccable customer etiquette to make your experience memorable.
Valvoline Instant Oil ChangeSM provides a fast, thorough, and affordable way to keep your vehicle in peak condition and on the road; our in-and-out service allows you to get your vehicle serviced and back on the road in a matter of minutes. In addition, no appointments or drop-offs are necessary and nearly all of our service centers are open seven days a week.
Vehicle Safety Services That Provide Extra Confidence On the Road
Fast, professional oil changes with quality, Valvoline™ motor oil and a complete array of preventive maintenance services, including:
Full-Service Valvoline™ Oil Changes*
Valvoline™ Full Synthetic
MaxLife™ Synthetic Blend
Premium Blue™ Diesel
Premium Blue™ Extreme™ Full Synthetic
Valvoline™ Conventional
Air Filter Replacement
Cabin Air Filter Replacement
Fuel System Cleaning Exchange
Air Conditioning Recharge
Automatic Transmission Fluid Exchange
Manual Transmission Fluid Replacement
Differential Fluid Replacement
Power Steering Fluid Exchange
Engine Cleaning Service
Engine Flush
Serpentine Belt Replacement
Battery Replacement
Wiper Blade Replacement
Vehicle Light Replacement
Tire Rotation
(1) Based on survey of GM, Ford, Chrysler, Toyota, Lexus and Kia dealership national average pricing. Average savings on these services range from 25% to 52%. Exclude special offers and discounts.
* Oil change includes up to 5 qts. Valvoline™ motor oil, standard oil filter, lube and maintenance check.